What can we do for you?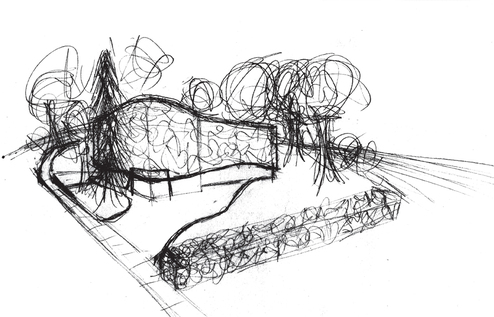 For the Homeowner:

Design Consultation- 'I know what I want to do, but I just need a few ideas.' If you'd rather do it yourself, but want a few professional opinions, we'd love to help! (We also do "Green Design" Consultations to give you tips and advice on how to make your project more sustainable)

Colour Consultation- 'I love this sofa, but what should I use for the wall colour?' We help you with your colour scheme, whether it be one space, or an entire home.
Space Planning- 'Where should we put the sofa?' We can help with that. We use our years of experience, your habits and needs, and trusted design principles to create a great layout for your space.
Expert Shopper- 'Oh my goodness, is there really THAT many sofas?' We can take the guesswork out of shopping for furniture or materials. We have the experience and resources to steer you towards the best pieces for your style, space, and budget while keeping a keen eye on quality. (We're also very passionate about supporting quality local craftsmanship)
Home addition/Renovations- 'We really need bigger kitchen, and we do have extra space in the backyard...' We have professionals at our fingertips to take care of the design and construction process (we can take care of your permits and zoning issues as well as the design and construction process) so that you can have the beautiful new space you wanted and the peace of mind that it was done right the first time, without the hassle of doing it yourself. Imagine a Reno where you only have to make the fun decisions! (We specialize in Sustainable renovations, but that doesn't mean it's all Green or nothing! We also do many "normal" home renovations)

Whole Home Design/Renovation- 'Our home was in the height of fashion- for the 70s- and we need to update it for our needs today.'' We can help with that too. We specialize in front to back, concept to deficiencies, consultation to finishing touches projects. We would love to take the stress out of your next project by handling all the hard work and finicky details that we do best and leaving the good parts (including the anticipation!) to you. We have the ability to do the permit drawings, years of experience doing Home Design, trusted professionals to help with the structural work and building systems, and excellent contractors to ensure our designs are executed beautifully and only to the best quality standards. Let us also show you that Sustainable design can save you money, give you a healthier home, and will stand the test of time.


Don't see the type of service you're interested in here?

Contact Us

and ask! These are only a small sampling of the services we offer.

For the Professional:




Sustainability Consultations- Would like to make your next home project more sustainable and need some guidance? We'd be happy to give you pointers and help with your sourcing and planning.
Permit Drawings- We have a Part 09 Small Buildings BCIN#, and can issue Permit drawings for Houses and Small Building less than 600 sq m and 3 stories or smaller. We can also help coordinate with the Structural, Plumbing and Electrical Engineers to ensure proper cohesiveness for your project. No more back and forth- we do that for you!
Project Management- Have the design figured out and the client approval, but don't have the time to coordinate everyone? We can help keep all your ducks in a row and ensure your project is executed as smoothly as possible and precisely to your design specification.
Millwork Drawings- Have some custom cabinetry and a carpenter lined up, but need some drawings for them to ensure all the finicky details come out correctly? We can help. We have years of experience dealing with a wide variety of millwork drawings and details from Kitchen design to custom wall units, and even custom furniture pieces. We can help ensure all the details are communicated properly.
CAD Drawings (2D/3D)- Have a need for an as-built or existing drawing, need the layout of a space communicated on a Floor Plan, or have a design detail you need to communicate to your contractor? We offer full CAD drawing services and can help you with anything from as-built/existing drawings to floor plans and even a 3D model of your space.
Project Collaboration- Have a large project and not enough hands to complete it in time? We are more than happy to collaborate with your Design team to take some of the load off your shoulders.


Have something else you'd like our help with? Please

Contact Us

and let us know what you need.